29 Листопада 2022
British investor Tamaz Somkhishvili trying to sue Kyiv for $100 million is actually a Russian citizen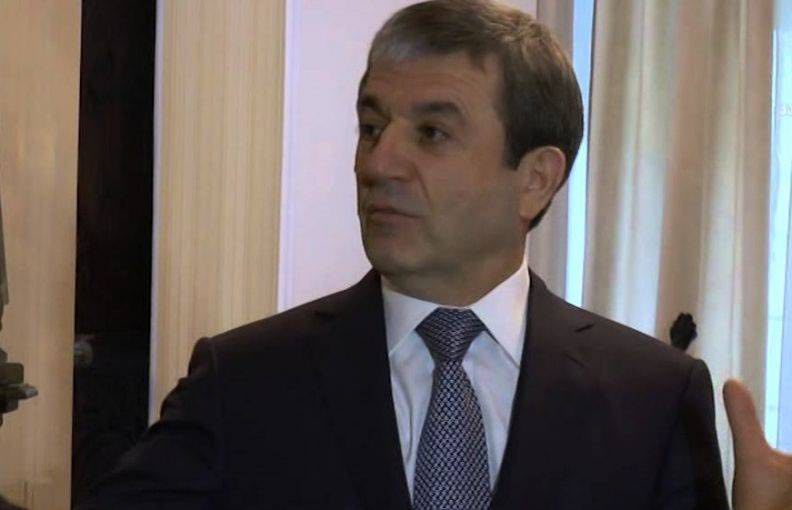 Tamaz Somkhishvili, a British investor in Ukraine and the beneficial owner of the Ukrainian company Kyiv-Terminal LLC, which is trying to sue Kyiv for $100 million, is in fact a Russian citizen. The Kyiv City State Administration received the corresponding letter from the Ministry of Justice of Ukraine.
The document with reference to the data of the Main Directorate of Intelligence of the Ministry of Defense of Ukraine informs that Tamaz Somkhishvili is a citizen of the Russian Federation. Ruslan Pavlov, the chief specialist of the department of legal support of the Department of Economics and Investment of the Kyiv City State Administration at a meeting of the Northern Economic Court of Appeal revealed this fact.
"The executive body has received a letter from the Department of Justice, which cites the following data from the Defense Intelligence Directorate General. According to the results of the inspection of Kyiv Terminal, it is found that the ultimate beneficiary of the company is a citizen of Russia. Relevant materials were sent to the court via the electronic system in order to attach them to the case," Ukrainian News quoted him as saying.
Due to this new data, the trial was postponed to December 20, 2022.
In 2007, the little-known company of Kyiv Terminal, whose beneficiary is Russian-Georgian businessman Tamaz Somkhishvili, won the tender for reconstruction of Kyiv's Kharkiv Square. Officials and human rights activists are convinced that the company originally did not plan to carry out construction work. According to the former Deputy Chief Architect of Kyiv, Victor Gleba, even the construction project of a transport interchange was not developed and approved, and the investment agreement was terminated due to violation of the law, forged signatures and false information. In 2013, the investment agreement was terminated with the consent of both parties.
However, at the end of 2018, when the limitation period for appealing this decision had long expired, Kyiv Terminal went to court with a claim against Kyiv authorities in the amount of $100 million. The judge of the first instance partially satisfied the claim. Meanwhile, the case is on appeal.
Tamaz Somkhishvili himself threatened to initiate arbitration proceedings against Ukraine if 'it is not possible to reach an amicable settlement of the dispute,' referring to the government agreement between Ukraine and Great Britain on promotion and mutual protection of investments.